Bull & Bear Markets: A Timeline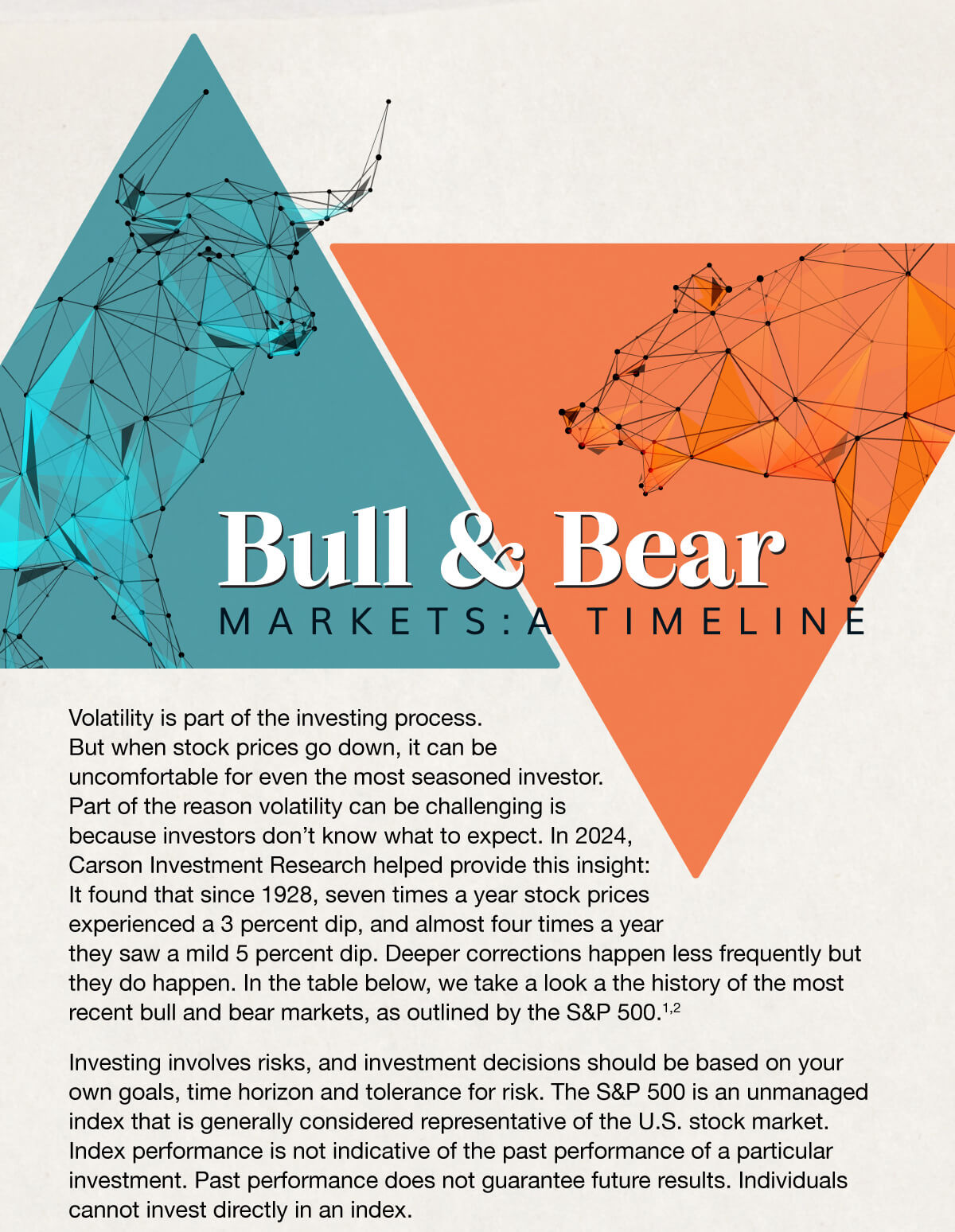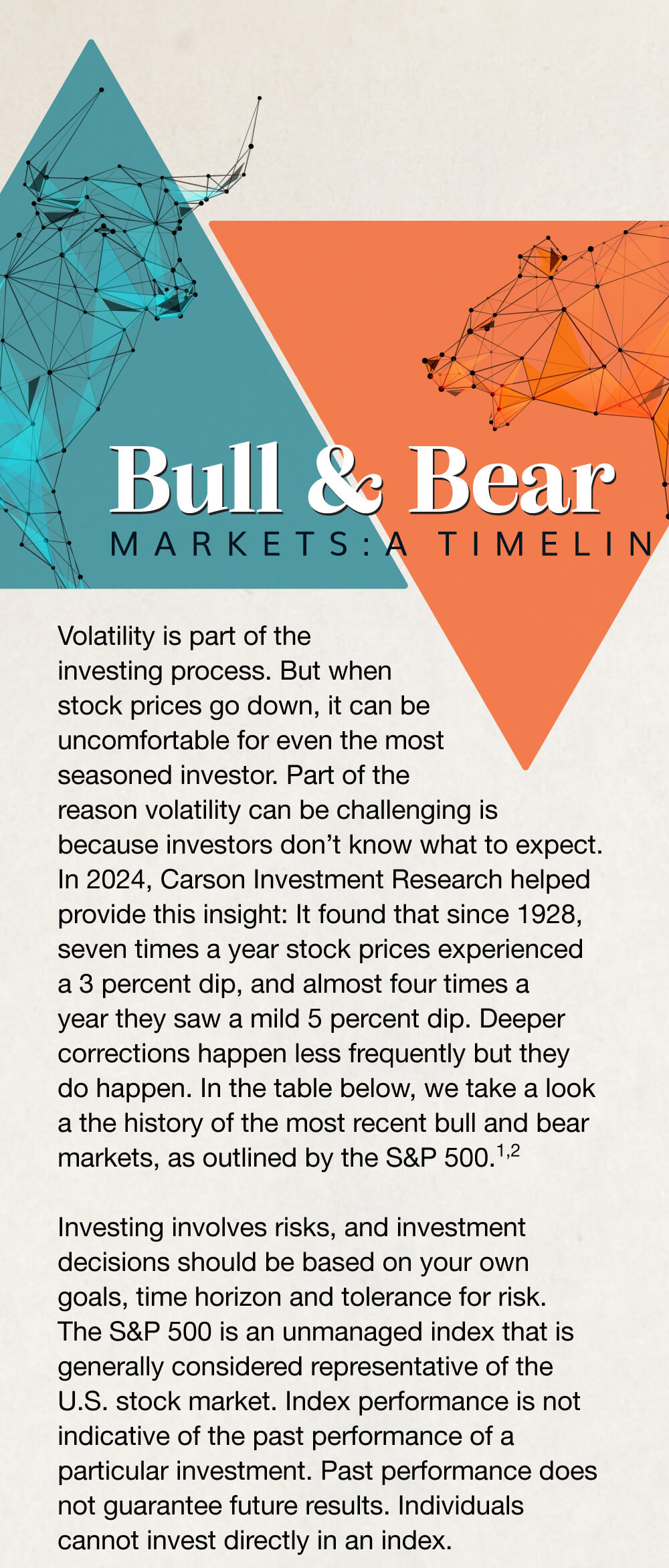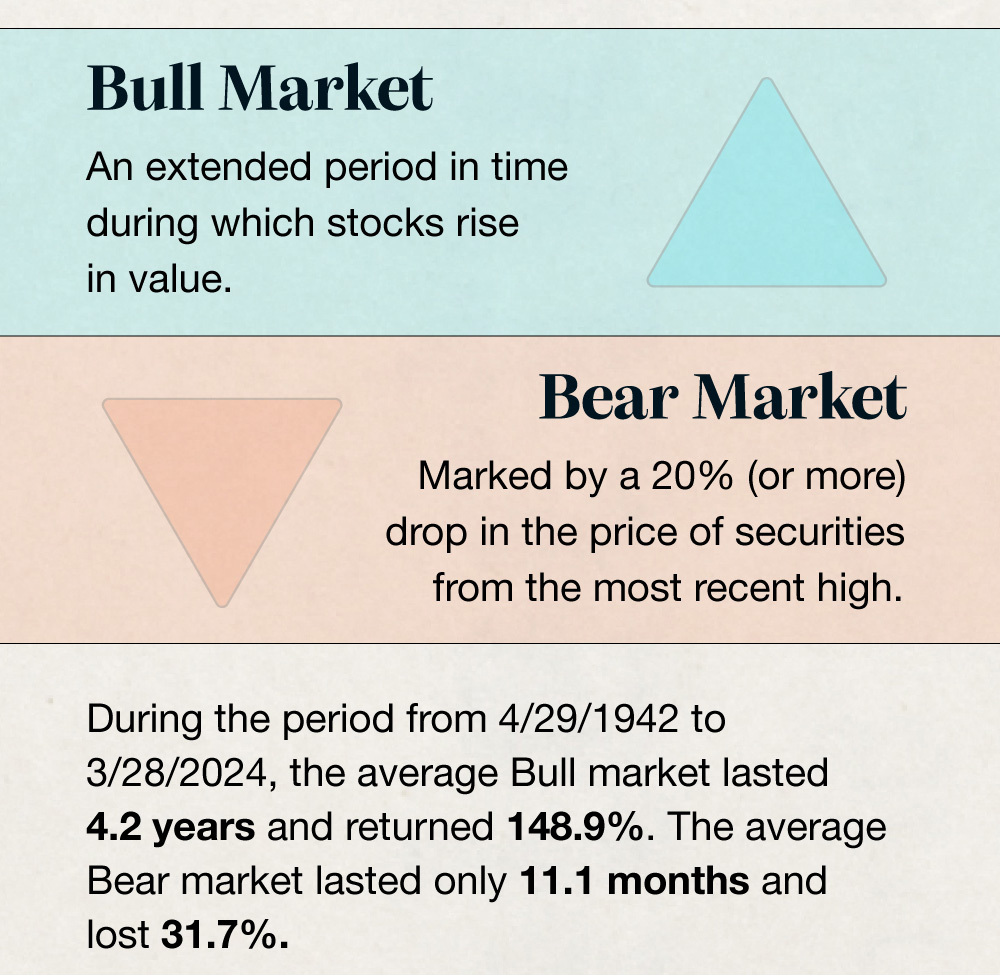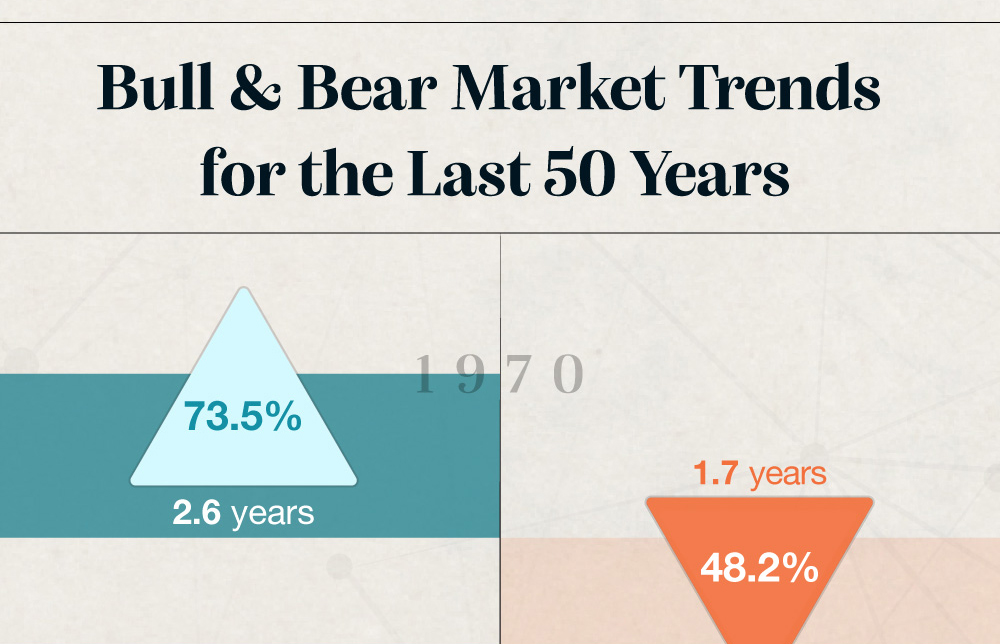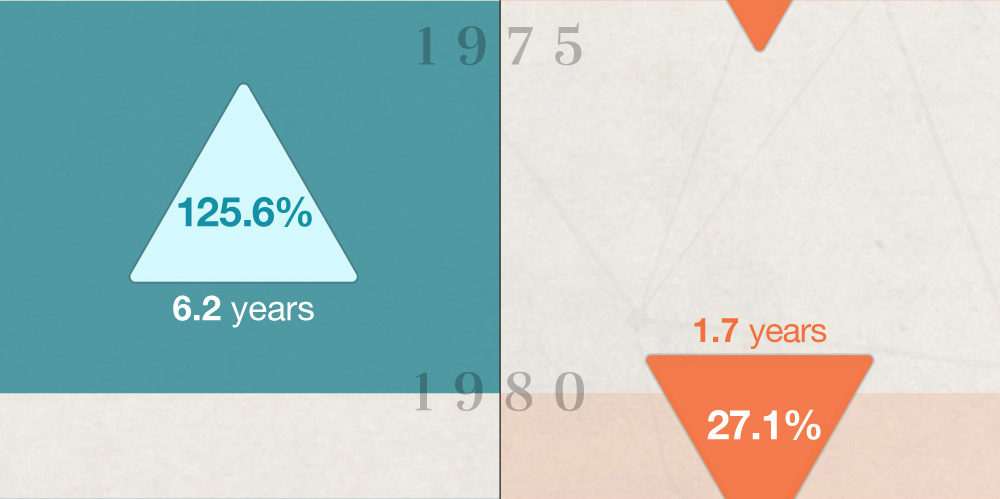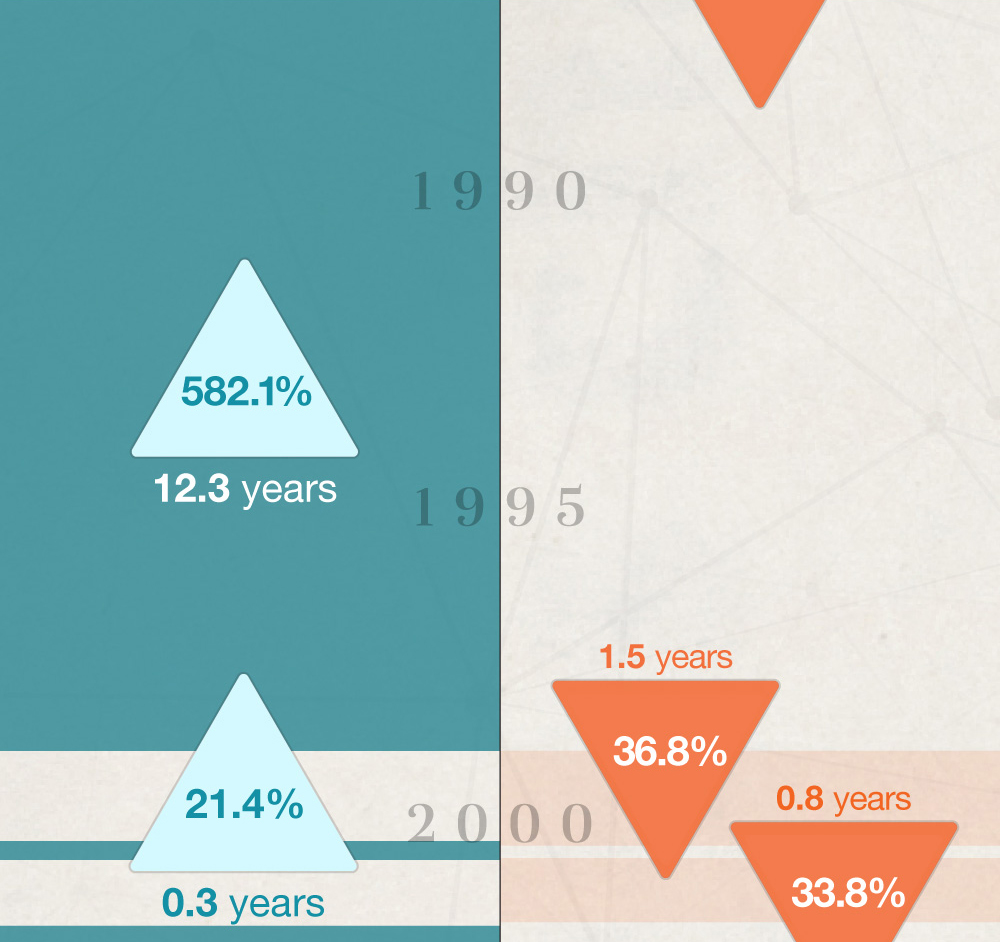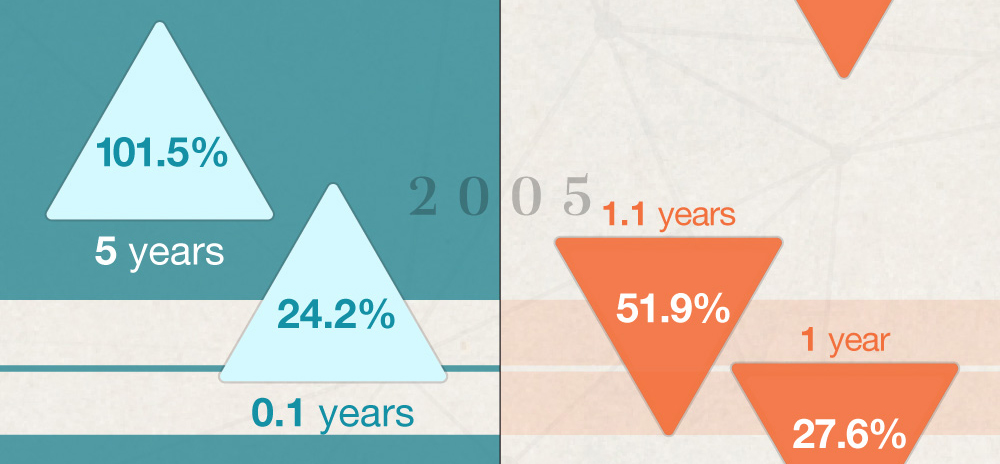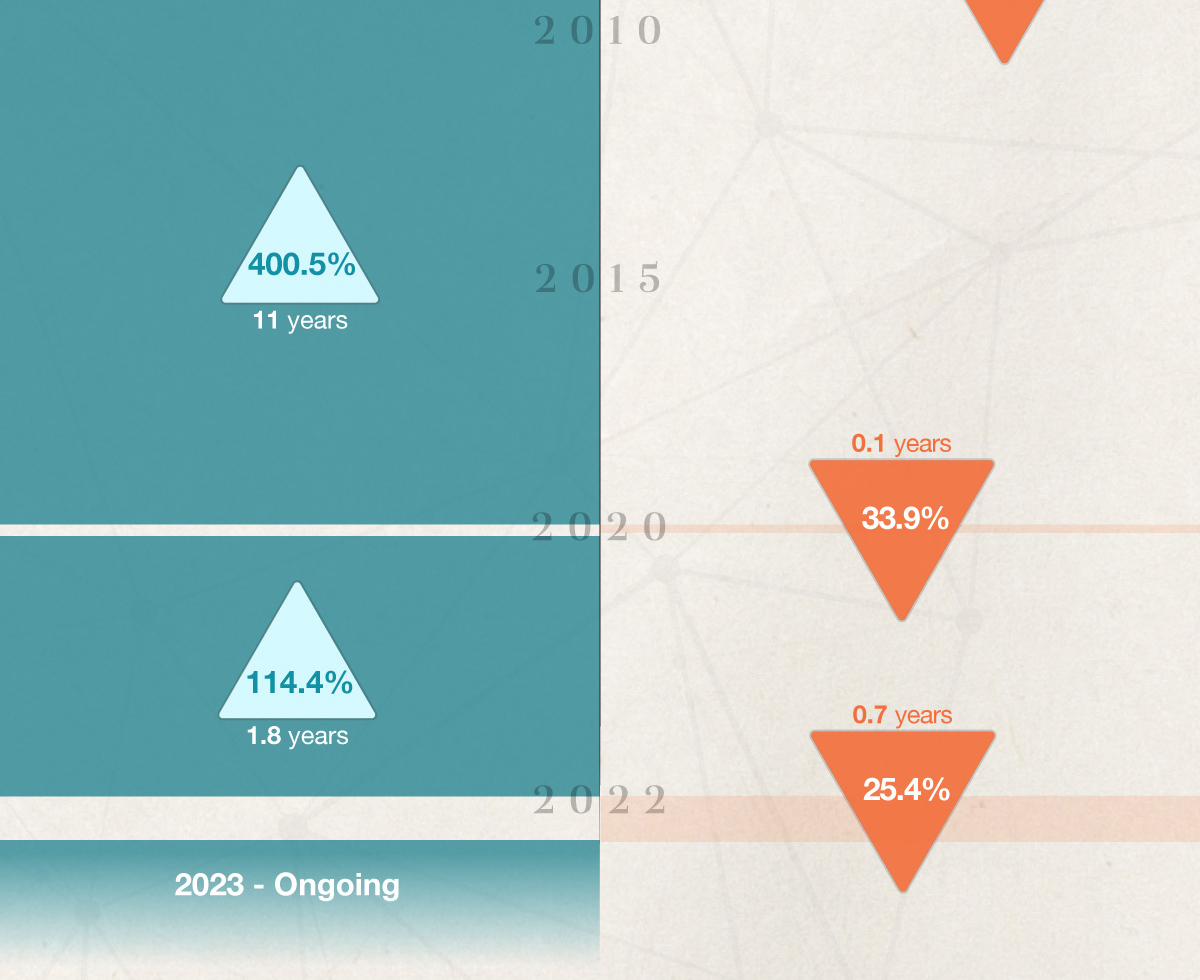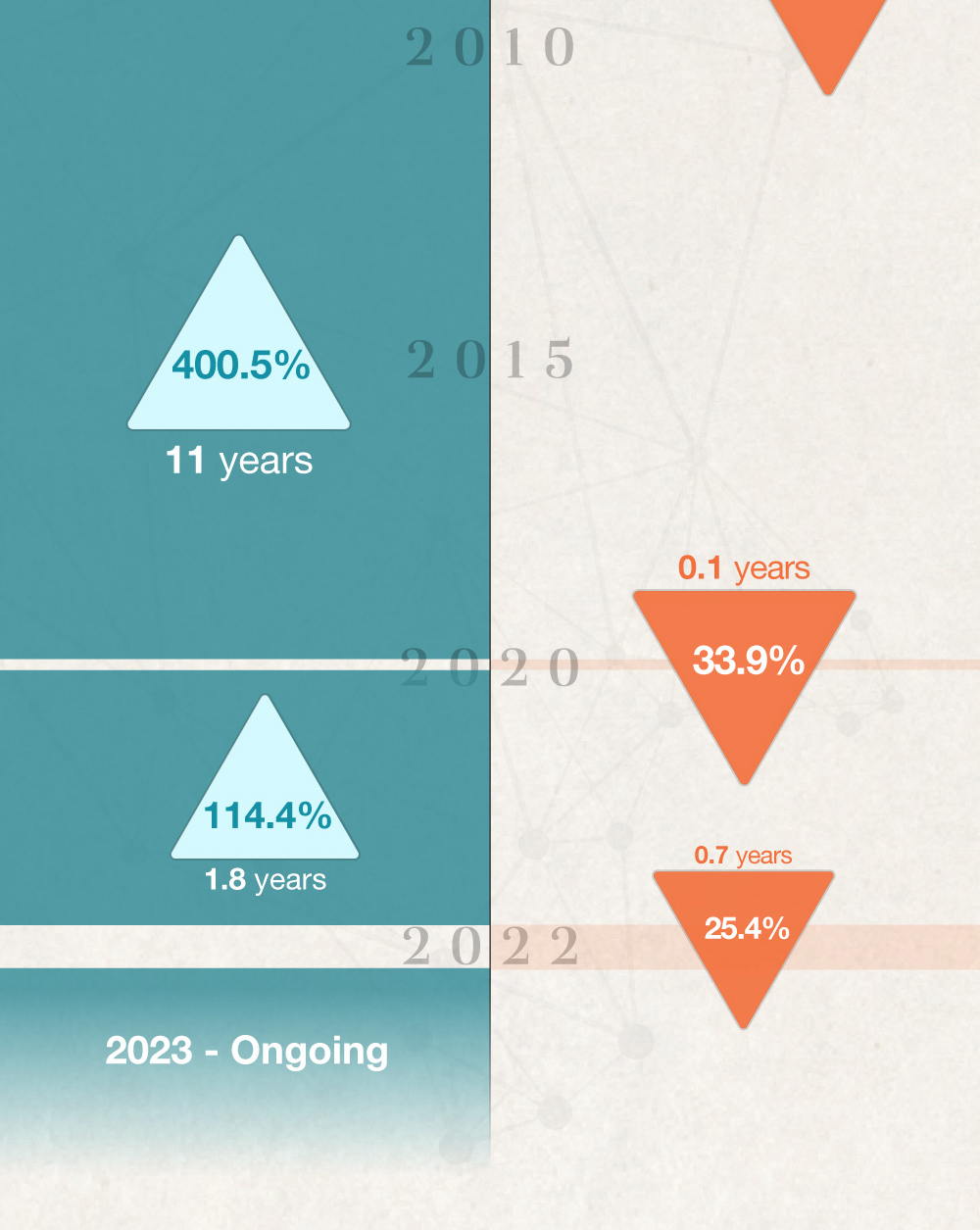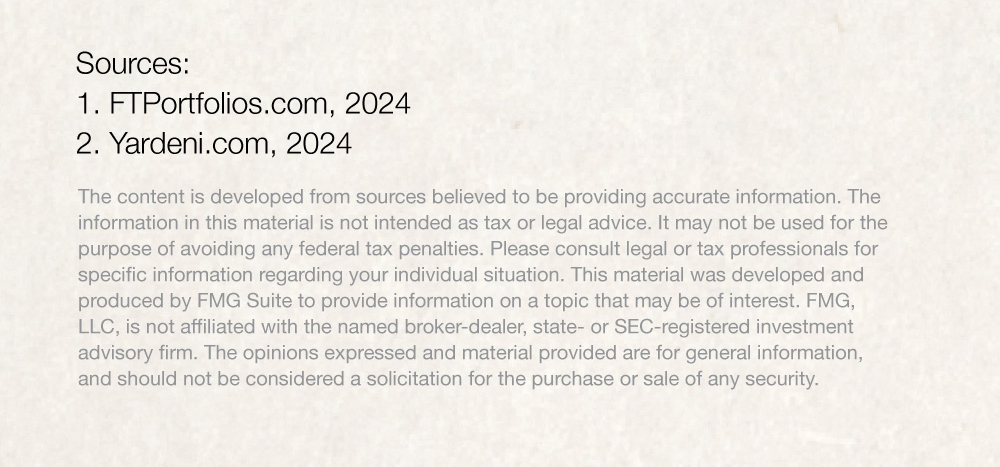 Related Content
Here are five facts about Social Security that are important to keep in mind.
The federal estate tax exemption sunsets in 2025. Learn more about what to do to make the most of the higher threshold.
Whole life insurance remains in force as long as you remain current with premiums. Here's how it works.